Description
Armand de Brignac Ace of Spades Brut NV w/ Gift Box
40% Pinot Noir, 40% Chardonnay, 20% Pinot Meunier | Alc: 12.5% – Rich and Creamy
Champagne, France
Winemaker's notes:
Ace of Spades is marvelously complex and full-bodied, with a bouquet that is both fresh and lively. Its sumptuous, racy fruit character is perfectly integrated with the wine's subtle brioche accents. Its texture is deliciously creamy and the palate has great depth and impact with a long and silky finish. A superb and singular example of a Prestige Champagne.
The Bottle
2006 marks the unveiling of Armand de Brignac in the stunning gold bottle originally developed by Cattier for the André Courrèges fashion house. Cattier's gold bottle also made an appearance at Queen Elizabeth II of England's Golden Jubilee celebration. All labels for each bottle of Armand de Brignac are made of real pewter, polished and applied by hand.
About Armand de Brignac
Armand de Brignac Champagne is a prestige champagne brand owned by The Cattier family and has a history dating back to 1763. Armand de Brignac has won praise from wine critics and connoisseurs across the globe culminating with the recent selection of Armand de Brignac Brut Gold as the No. 1 Champagne in the World in a blind tasting of 1,000 brands. This Premier Cru vineyard, as classified by the Comité Interprofessional du vin de Champagne and the Institut National des Appellations d'Origine, has cellars that are among the deepest and oldest in the Champagne region.
Critical Acclaim:
"Bright gold with a strong bead. Highly perfumed bouquet displays pear, nectarine, honeysuckle and sweet butter, plus an undercurrent of spice, ginger and lemon pith adding energy. Fleshy pit fruit and soft citrus flavors provide very good palate coverage and offer pungent spice and candied floral qualities on the back end. Nervy minerality adds lift and cut to the long, gently smoky and subtly sweet finish, which leaves candied orange peel and floral notes behind."  91 Pts – Stephen Tanzer's IWC
"The refinement of the bubbles and impeccable pale color brought James Bond to mind for one taster, "the new Bond, the blond Bond." The comment generated a flurry of critical reviews from the panelists: "This is more Timothy Dalton: polished, looks good, but doesn't have a lot to say." "This is more like Gregory Peck: It has nothing to prove." "Burt Lancaster in A Wild Thing." "Clooney on ER before he got polished…" This is a bold and powerful wine that holds its balance. Driven by scents of brioche and chalk, along with intense acidity, it should develop well with several years of bottle age."  94 Pts – Wine & Spirits
"This is a three-way assemblage: three grape varieties – and equal percentage of Pinot Noir and Chardonnay with 20% of Pinot Meunier – and a blend of 3 vintages, 2009, 2010 and 2012. The nose is full of flavours and rich with notes of white flowers and crème patissière. However, the palate is crisp, fresh and delicate with a lovely creamy texture. It is elegant, refined and very stylish (unlike the bottle!). It's a pleasant combination of power and concentration blended with finesse and elegance. While the dosage is 9g/l, it feels much drier, more like a 5g/l and this probably due to the spinal cord of acidity."  95 Pts – Decanter
"This presents floral and ripe fruit notes on the nose, wafting through flavors of white cherry, toast, dried apricot and salted almond on the palate. Well-balanced and smoky, structured by firm acidity and a lively mousse"  91 Pts – Wine Spectator
"A blend of Chardonnay, Pinot Meunier and Pinot Noir, this ripe, well-balanced wine has some toast that adds complexity and richness to the apple and lemon fruit, indicating a mature bottling. The wine in a gold-foil bottle is one of five made by the Cattier house for rapper and entrepreneur Jay Z's Armand de Brignac Empire brand with the "Ace of Spades" logo."  91 Pts – Wine Enthusiast
"Smooth and elegant with lovely balance; complex and fresh with round, rich flavors and great finesse; long and refined. 40% Pinot Noir, 40% Chardonnay and 20% Pinot Meunier."  93 Pts – Tasting Panel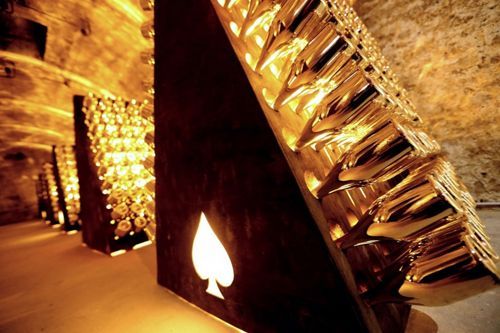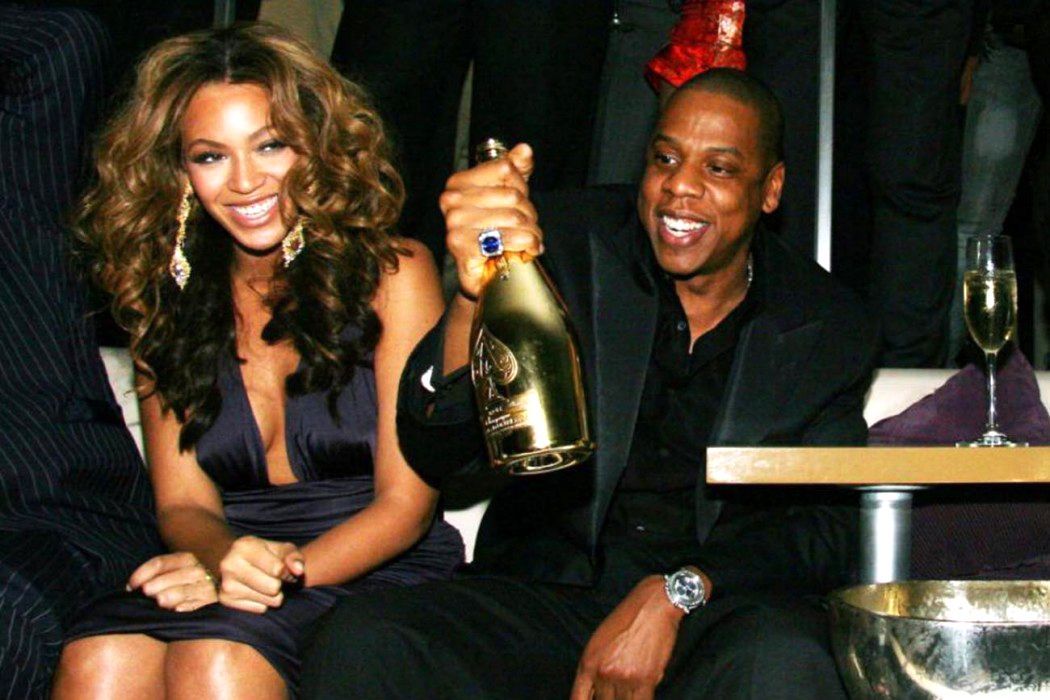 Tipsy Knitter Wines – Your Seattle based, online wine shop